Company Profile
BRAVLIN PC (formerly Braverman & Lin, PC) is a law firm located in Arlington, VA.  The firm was originally founded by Mr. Stanton Braverman who has over 40 years of experience in immigration law. Mr. Braverman is now retired and serves as an advisor to the firm.  The firm is now owned and managed by Mr. Michael W. Lin, who has been working with Mr. Braverman since 1992. The firm is proud to say that most, if not all, of its clients are originated through referrals. Established in the Commonwealth of Virginia, the firm has many years of experience in providing legal services to individuals, multi-national corporations, universities, non-profit organizations and government agencies. In today's fast-paced world, where businesses rise and fall as quickly as fashion going out of date, the firm's long-term success is built upon the understanding that every client must be treated with loyalty, honesty, and integrity. The firm believes that with aggressive representation and legal ingenuity, the firm can work together with clients to achieve their goals, no matter how difficult the task.
No matter whether you're a foreign national or an immigrant, it is necessary to have a good immigration lawyer who can help you. Acquiring permanent residency or citizenship is monumentally important, and you can't manage to allow inexperienced people to compromise your opportunities. But look no further because we are here to provide you with a skilled a immigration lawyer that can help cut through all of the bureaucracy and possibly save you a great deal of time and disappointment.
The capability to live and work legally in the United States is a dream that is shared by millions of people from all around the world. You most likely already know how hard the immigration process can be if you are one of them. Since becoming a resident or even acquiring a visa is hardly a cut and dry procedure, many individuals look for assistance through help from people they know, different organizations and agencies. Unfortunately, these businesses might not have the ability to supply the genuine legal support you need.  In fact sadly enough, many people become victims to immigration scams. But we are here to respond to any questions that can be possibly resolved. Do not be unprepared!  If there's one investment that is more than worth it, it's having actually qualified legal guidance when going through this complex immigration process. We are right here to offer you with an experienced immigration attorney who can assist you, cut through all of the red tape, and possibly save you a lot of time and frustration in the process.  If you have any questions or would like to schedule a consultation, please call our office at (703) 243-1474.
"When you have questions about your legal problems, you deserve nothing but the most direct and honest opinion."

"Some say you need to have a lawyer in your family circle; we would be honored to be in yours."

"When you become our client, we want you to leave your worries with us. It's the least you can do for yourself."

"During a heightened state of confusion, you need a voice of reason to calmly guide you through your trouble."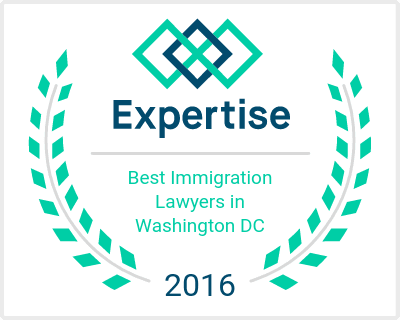 Success Stories
Latest Posts